Revisit to Sweden this fall!!
Neurogenic Yoga™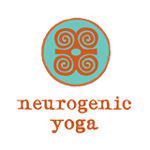 In 2015 we had the joy of having an introduction to Neurogenic Yoga™ in Sweden. One of the main teachers of Neurogenic Yoga™, Maria Alfaro, was visiting us to provide workshops.


About Neurogenic Yoga®:
Neurogenic YogaTM is an integrative method combining yoga asana and pranayama with TRE®. These tremors are the nervous system's way of discharging long-held tension and trauma or unconscious muscle contraction, to restore the body to wholeness.

During a typical Neurogenic YogaTM practice a combination of gentle yoga postures and breath techniques evoke a trembling response in the psoas muscles. Involuntary shaking travels along the
spine and reverberates through the entire body, releasing deep chronic tension.