Revisit to Sweden this fall!!
Neurogenic Yoga™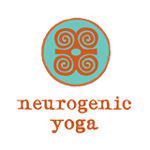 We are happy to announce that you again get the possibility to try out Neurogenic Yoga™ in Sweden. One of the main teachers of Neurogenic Yoga™, Maria Alfaro, will in September visit us for a 1-day workshop.

Stockholm September 20th

Investment incl. VAT SEK 1090/1590 (from Aug 11th)
Where: Biyunakademins hälsocenter, Solna
Subway-stop "Västra Skogen", 7 min from Centralstation)
Time: 10.00am - 4.30pm

Sign-up latest September 5 th
Early bird if you book and pay your place by August 10th.
Experiential workshops include an introduction of Neurogenic tremoring and its history and origin in Dr. David Berceli's technique of Tension and Trauma Releasing Exercises® (TRE®). Participants experience a Neurogenic YogaTM class including yoga asana, pranayama and tension release.
All levels welcome!

About Neurogenic YogaTM:
Neurogenic YogaTM is an integrative method combining yoga asana and pranayama with Self -Induced Therapeutic Tremors (SIIT). These tremors are the nervous system's way of discharging long-held tension and trauma or unconscious muscle contraction, to restore the body to wholeness.

During a typical Neurogenic YogaTM practice a combination of gentle yoga postures and breath techniques evoke a trembling response in the psoas muscles. Involuntary shaking travels along the
spine and reverberates through the entire body, releasing deep chronic tension.